GMH communities are where you want to live. A successful college experience can be the foundation for a strong and healthy future. There is no greater factor to a student's educational achievement than their living environment.
Our first-class communities provide our residents with leading-edge amenities, community spaces, and apartments to maximize their college experience. When you live in a GMH University Housing® community, you gain the independence you're looking for while still having the comforts of being surrounded by friends and a dedicated team to help when you need it.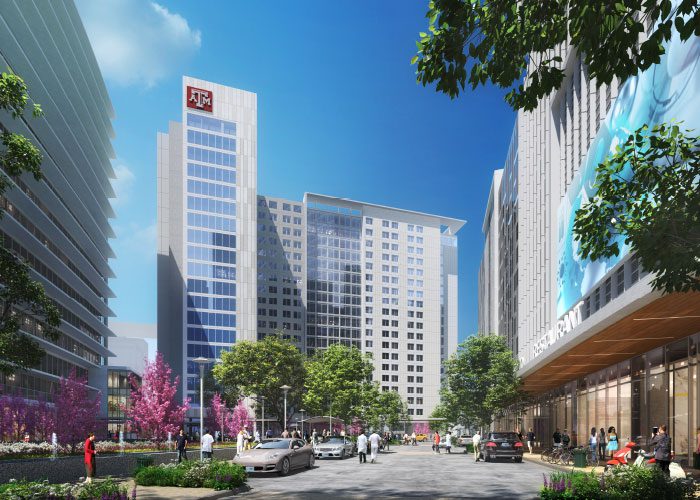 Texas
Life Tower
Less than a mile from all major medical institutions in the Texas Medical Center, Life Tower provides 19 stories of design-forward interiors, student-tailored amenities, and everything students would ever need within walking distance. Students can live in a Houston student housing community that's suited for studying, relaxation, and community. Experience life above it all.
Under Development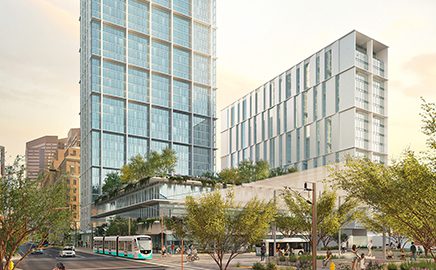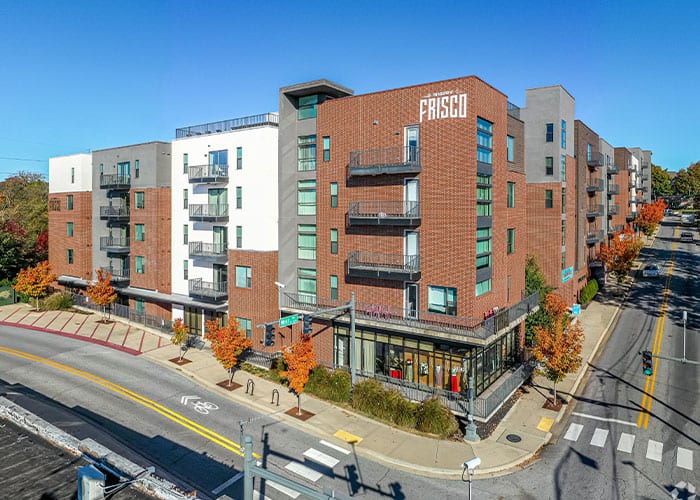 Arkansas
The Academy at Frisco
Perfectly located near the University of Arkansas, our vibrant community is the ideal place for students. Our apartment homes are available in studio, one, two, three, and four bedroom floor plans and feature a variety of designer-inspired finishes. Our impeccable community amenities are sure to provide everything you need to succeed at the University of Arkansas, while also enjoying a five-star living experience!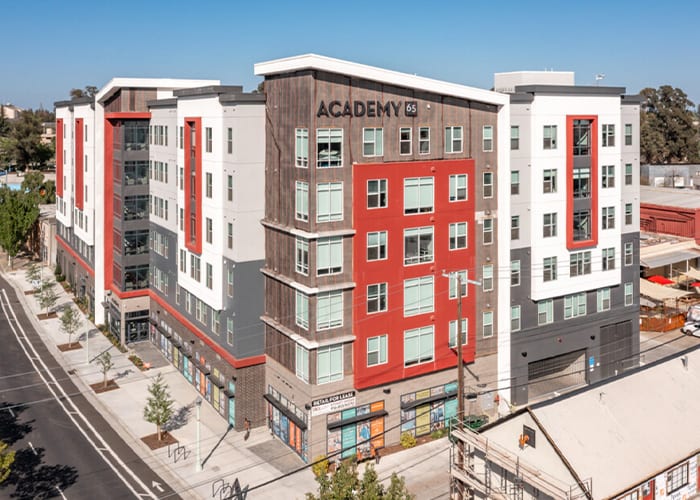 California
Academy65
Academy 65™ offers a first class amenity package, steps from California State University- Sacramento, with an outdoor rooftop terrace including grilling stations, a large hot tub, fire pit and gaming area, a 24-hour fitness center & motion studio, and game room/resident lounge. The community amenities are complimented by fully-furnished apartments featuring a flat screen HDTV, quartz counter tops, stainless steel energy-efficient appliances, in-unit washer and dryer and hardwood-style flooring. Find your new hive at Academy 65™.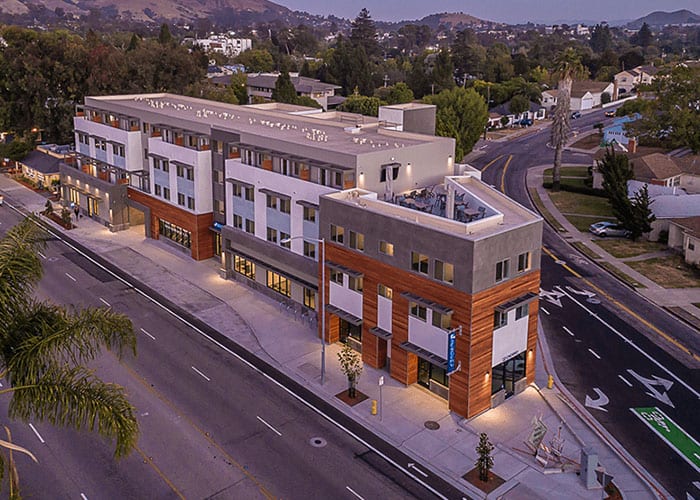 California
The Academy Chorro
Meet The Academy® Chorro, a totally new take on student living near SLO. We offer modern architecture, urban style, and green initiatives for healthy people and a happy planet. Take in the views from our rooftop terrace or your own private balcony, and enjoy the Internet with a blazing fast wireless connection. Take a stroll on Foothill Blvd, grab dinner with friends, browse boutiques or just relax in your fully furnished luxury apartment. Everything you need to study hard and live well is at The Academy® Chorro!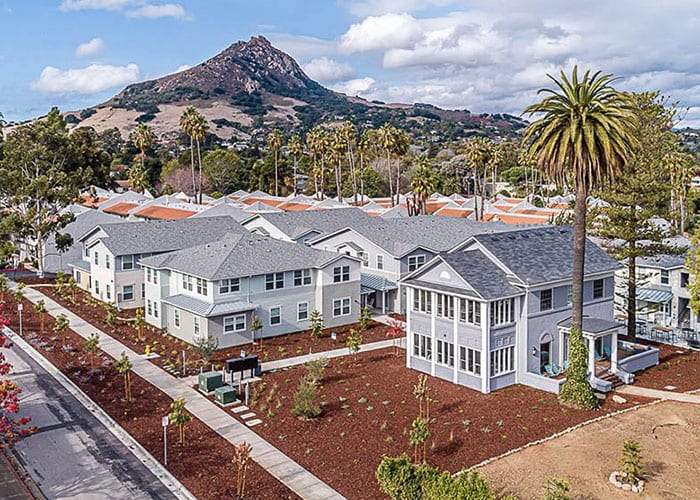 California
The Academy Palomar
Meet The Academy® Palomar, a new modern garden style apartments in SLO. With a stand alone clubhouse lounge (the revitalized Sandford Fraternity House), students can enjoy outside games and a fire pit, indoor entertainment & games, conference and study rooms with free printing and more. Enjoy the internet with a blazing fast wireless connection (speeds up to 1 Gig). Everything you need to study hard and live well is at The Academy® Palomar! Apartments are beautifully furnished with modern furniture, 50" HDTV, luxurious bathrooms, kitchens and more. Take a look!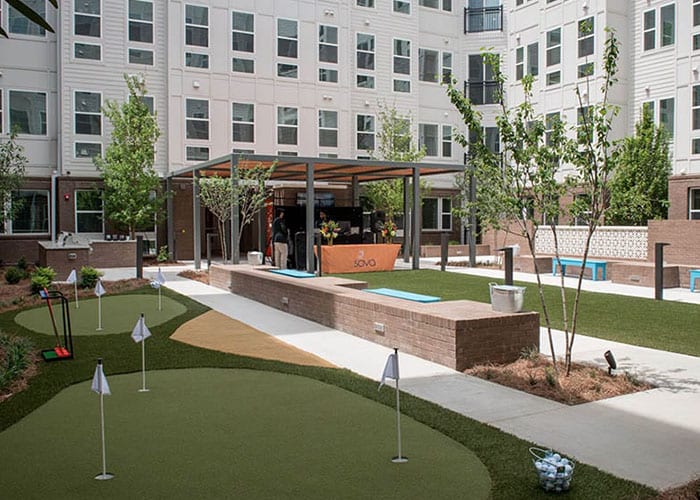 Georgia
SOVA
SOVA is a modern, off campus student living community that offers apartments near Kennesaw State University designed to help residents elevate their lifestyles. Embrace a top-tier lifestyle in our spacious, furnished apartments and indulge in the wide array of resort-style amenities located throughout our property. Our brand-new community sits in a commuter-friendly location that's just steps from KSU's campus as well as multiple local hotspots. Live your best college lifestyle at SOVA!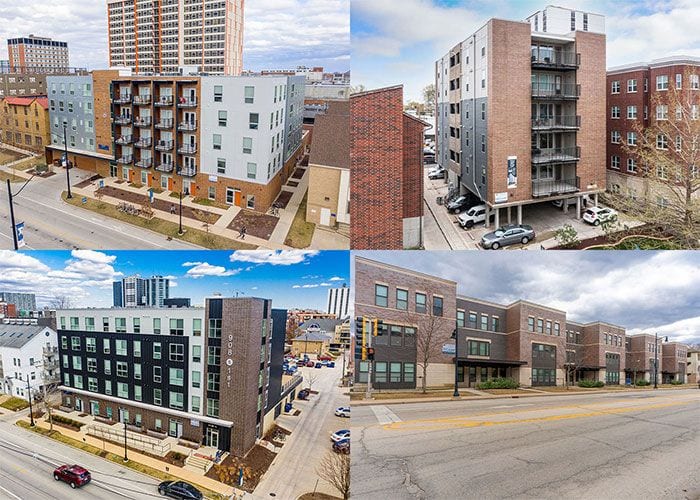 Illinois
The Academy Campustown
The Academy® Campustown is made up of four individual communities: 908 S First, 501 S Sixth, 307 E Daniel, 1008 S Fourth. All properties are located in Champaign, IL in the sought after Campustown neighborhood. Each community has luxury finishes like stainless steel appliances, walk-in tile showers, modern flooring and more. These are all popular units among University of Illinois at Urbana, Champaign college students.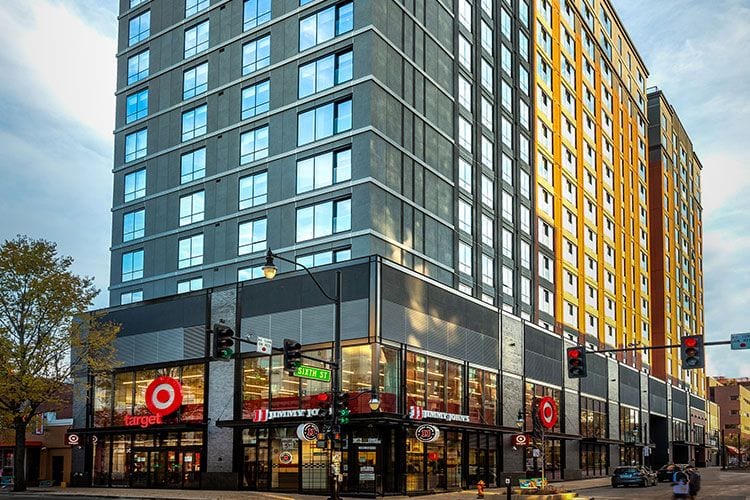 Illinois
The Dean Campustown
Take your college living experience to the next level with The Dean Campustown. Conveniently located in the center of Campustown and adjacent to the heart of campus and Greek life, our student apartments near UIUC bring together everything students need and want — including fully furnished, spacious apartments with modern finishes, a range of luxury amenities, and various on-site retail options. Contact us today and become a member of our luxury student-living community.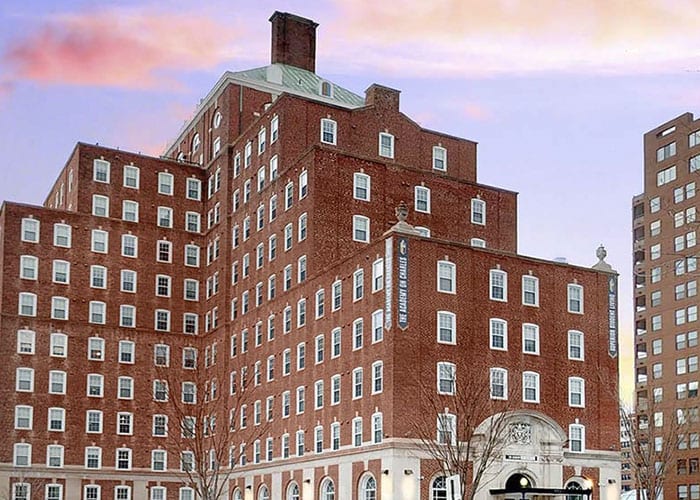 Maryland
The Academy on Charles
The Academy® is the place for students who want a luxurious sanctuary for studying and focusing on course work combined with a social community and amenities that are both fun and engaging. Elevate your off campus housing experience to new heightsand live with us at The Academy® on Charles.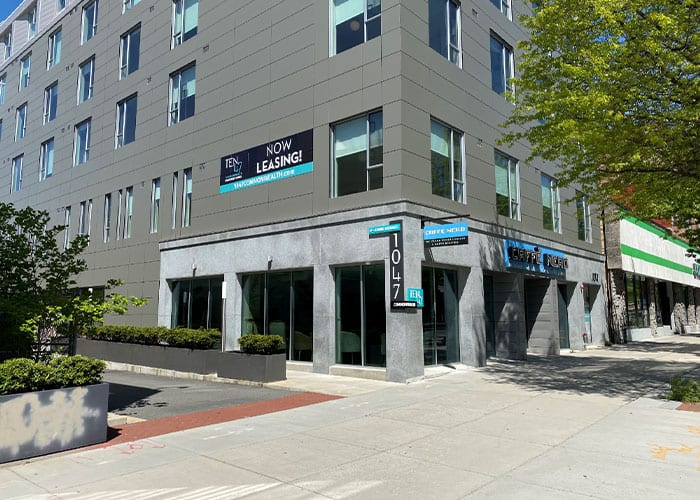 Massachusetts
1047 Commonwealth
1047 Commonwealth Avenue is a student community featuring studio apartments, averaging 340 SF, in Boston, MA. The property features a single-level parking garage, five floors of residential space and 2,890 square feet of retail occupied by the recently opened Caffé Nero.. Exceptional service welcomes you home, along with an ideal location within walking distance to shopping, dining and entertainment options.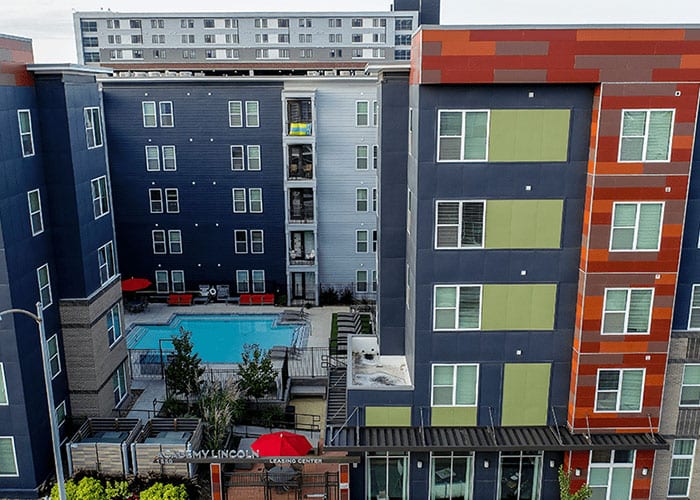 Nebraska
Academy Lincoln
Welcome to Academy Lincoln™, previously known as Aspen Lincoln, a student community featuring two, three, and four bedroom apartments in Lincoln, NE. Apartments feature spacious layouts & upscale finishes along with exceptional service and an ideal location steps from University of Nebraska-Lincoln campus and O Street. Beautifully landscaped courtyards, resort pool and more welcome you home.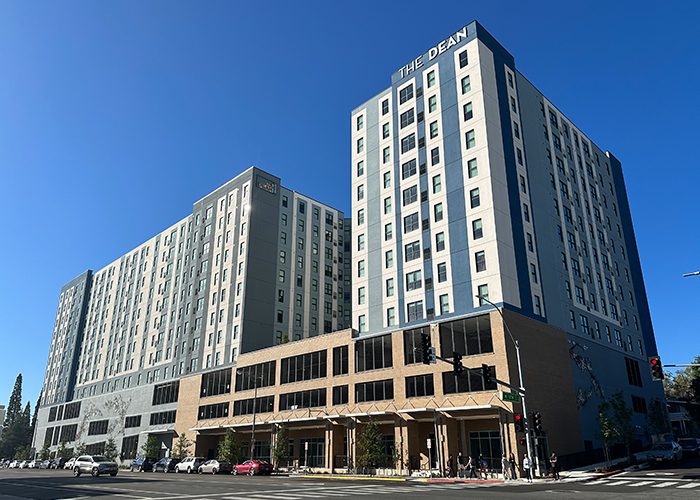 Nevada
The Dean Reno
The Dean Reno, opened our doors August 2023, is exceptional student living steps from University of Nevada, Reno. Our student apartments conveniently adjacent to the academic core and athletic facilities, bringing together everything a student would need and want including smart technology, fully-furnished & equipped apartments, cyber lounge, fitness center with fitness on-demand and yoga studio, two fourth floor courtyards with a resort pool, campus/mountain views, fire pits & grilling stations and more.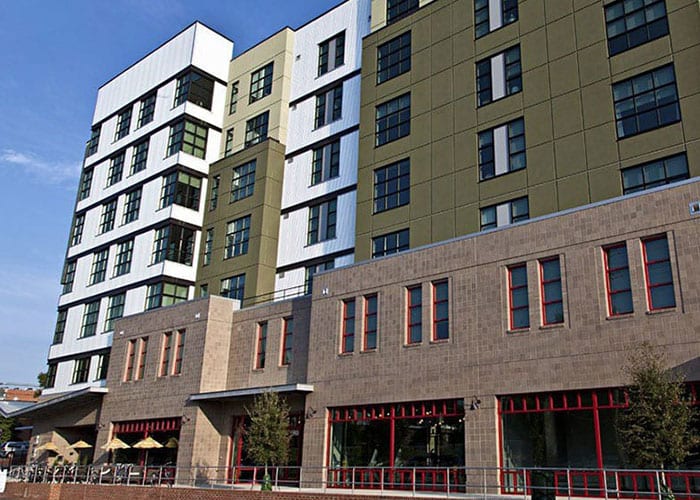 North Carolina
Shortbread Lofts
With resort-quality amenities and exceptionally chic lofts for rent in Downtown Chapel Hill, students enjoy access to on-site resources and tools for success. Kick back and relax on the rooftop terrace by the fire pit; exercise in the 24-hour fitness center; or prep for a final exam in one of our private or group study spaces. You can study hard and live well just minutes from the UNC campus.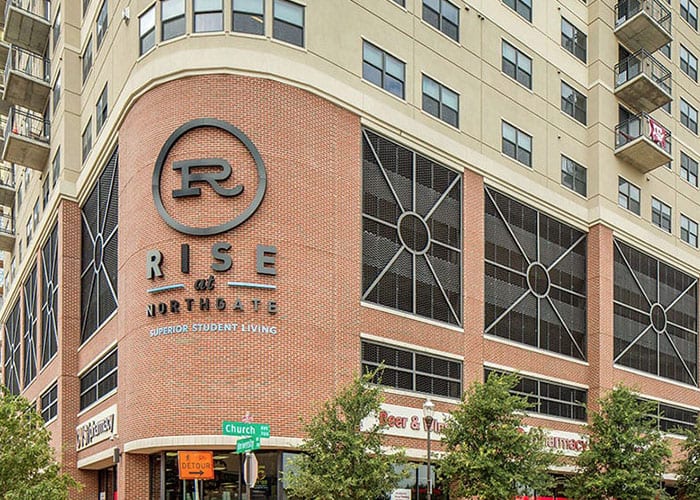 Texas
Rise At Northgate
With our first-class amenities and premier location, we offer a supportive and fun community where students will find everything they need to be successful, happy, and healthy. You will enjoy everything from inviting social opportunities to a fully equipped study center that are both designed to add value and joy to your daily life.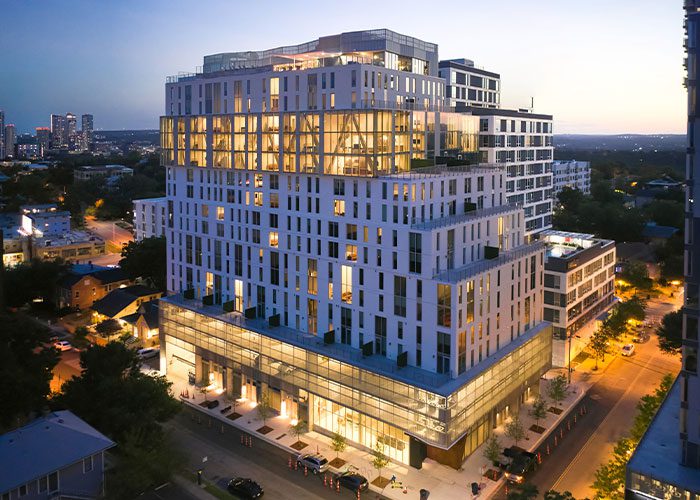 Texas
Torre
Torre offers unmatched variety in West Campus in order to meet the needs of every student while providing a sky-high standard of living across the board, offering affordable flats with shared bedrooms,  serene private apartments, or townhome-style living.
Perched atop this enormous variety of floor plans is an entire top floor of community amenities with unbeatable views of the Austin skyline. Between the pool, hot tub, jumbotron, & more, Torre's community spaces are the best and largest amenity area in West Campus. You can also hit the gym, take a yoga class, grab some coffee, or practice your group presentation right here at Torre.