Founder & CEO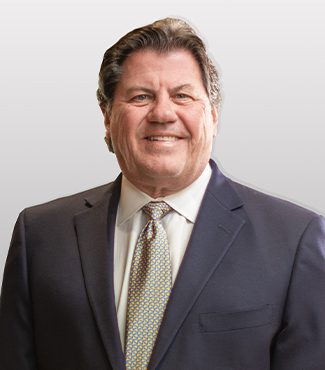 Gary Holloway Sr.
Founder & Chairman
Gary Holloway Sr. started GMH Associates, parent company of GMH Communities & GMH Ventures, in 1985 as a small boutique real estate firm with humbled beginnings. Over three decades, he has grown the company into one of the leading providers of multifamily housing in the country. Gary has fostered a strong corporate culture with a family atmosphere.
Gary was an early investor in the student-housing arena, completing his first deal in 1985. He would grow this division to over 2,000 employees at its peak and over 60,000 beds. Gary also entered the military-housing industry in its infancy growing that portfolio to over 25,000 homes. Since the inception of GMH Associates in 1985, the GMH family of companies has completed more than 8.0 billion of transactions throughout 41 states. Gary has structured many institutional joint venture partnerships including GE, Goldman Sachs, AEW, Principal Real Estate Investors, RMB and Iron Point.
Prior to the formation of GMH Associates, he was involved in various aspects of the real estate industry. Gary served as the Chief Financial Officer of the Holloway Corporation. He began his career at Touche Ross & Company, Certified Public Accounts where Mr. Holloway provided accounting and tax services to real estate clients.
Gary's philanthropic interests are widely recognized in many school, universities, hospitals and catholic institutions. He has served on many charitable boards over the years in an executive capacity. Gary received one of the highest honors from the Roman Catholic Church when Pope Francis granted papal orders making him a Knight in the Order of Saint Gregory the Great.
Gary received his Bachelor of Science in Accounting from Villanova University.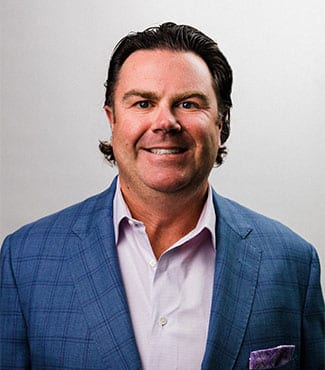 Gary Holloway Jr.
Chief Executive Officer & President
"What makes GMH Communities stand out as a real estate company is that we thrive in niche industries. From our deep roots in student housing to our latest vertical Innovative Living, GMH has been assessing properties and opportunities with a distinct lens, figuring out how to better serve communities that are being left out of conventional housing."
As Chief Executive Officer & President of GMH Communities, Gary Holloway Jr., draws on over 25 years of acquisition, property management, asset management, and development experience to lead the second generation of the family business. Gary focuses on optimizing GMH's current portfolio of real estate assets, valued at $3.6 billion, while researching and investing in new niche-related multifamily housing opportunities nationwide. With a total transactional experience of $5 billion, Gary sets company goals to meet the ever-changing market trends in the multifamily space, making sure that GMH is at the forefront of the industry. In addition, Gary takes the lead in cultivating joint venture partnerships with institutional investors, and he maintains long-term partnerships with well-known institutions.
Beyond his career, Gary is driven by a passion for philanthropy. He has served as a Trustee for the Westtown School and Malvern Preparatory School. Gary is a past board member of the Pennsylvania Apartment Association (PAA) and is a lifetime member of the J. Wood Platt Caddie Scholars program that benefits deserving caddies in their pursuit of higher education.
Gary actively shares his extensive knowledge of the real estate industry by speaking at events hosted by influential organizations such as the National Multi Housing Council (NMHC) and BISNOW. He has also been a featured speaker for Villanova University and The Council for Advancement and Support of Education (CASE). Gary is currently a member of NMHC's Student Housing Advisory Group, as well as a member of Urban Land Institute (ULI)
Gary received a Bachelor of Science in Business Administration with a concentration in Finance from Villanova University.
Leadership Team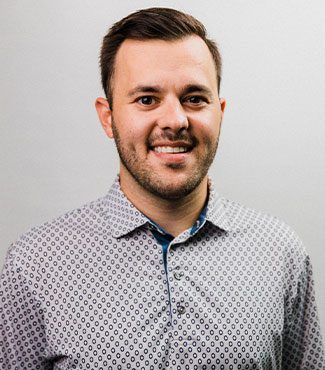 Aaron Doucet
Regional Operations Manager
Aaron Doucet is the Regional Operations Manager for the West Coast portfolio within GMH Student Living and oversees the financial, leasing, physical asset maintenance and personnel management of the portfolio.
Aaron started his Student Housing career as a Resident Advisor while completing his undergraduate degree, and held multiple on-site titles before joining the corporate operations team at GMH. Aaron has been with GMH Communities since 2018, and has occupied multiple positions within the organization before landing in his current role.
Aaron received his Bachelors degree from Texas A&M and received an MBA degree at Texas A&M May's Business School.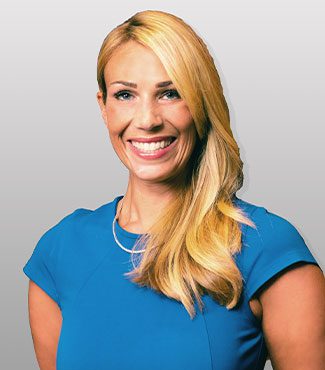 Abby Sacunas
Senior Vice President, General Counsel
Abby Sacunas serves as Senior Vice President and General Counsel of GMH Associates. Abby handles all legal and compliance matters for GMH and its affiliates, portfolio companies and equity sponsor and serves as the legal point person for all transactions, including acquisitions, divestitures and contracts and for all regulatory, litigation, and employment matters.
Abby received her Juris Doctor, magna cum laude, from Syracuse University College of Law, where she earned a Corporate Counsel Certificate, was a member of the Order of the Coif, and served as a notes and comments editor of the Syracuse Law Review. Abby is licensed to practice law in Pennsylvania and New Jersey and is a member of the American Bar Association, the Pennsylvania Bar Association, the Women in the Profession Committee, the New Jersey Bar Association, and the Philadelphia Bar Association. She received her B.A. in political philosophy, cum laude, from the Maxwell School of Citizenship at Syracuse University.
Prior to GMH, Abby was partner for 15 years in the Philadelphia office of Cozen O'Connor.  She currently serves on the Board of Directors of the Riddle Healthcare Foundation, a non-profit, charitable organization which supports Riddle Hospital, a Main Line Health acute-care, non-profit hospital serving Delaware and Chester Counties.
Alexa McCardell
Corporate Marketing Manager
Alexa McCardell is the Corporate Marketing Manager for GMH and is responsible for the management, execution, branding and vision of all marketing channels for GMH Communities. Working closely with the acquisition and development team, Alexa's main focus is marketing for GMH's student and conventional assets. She also handles all marketing requests and needs for GMH Associates.
Alexa received her Bachelor's degree in Journalism and Mass Communications from the University of South Carolina.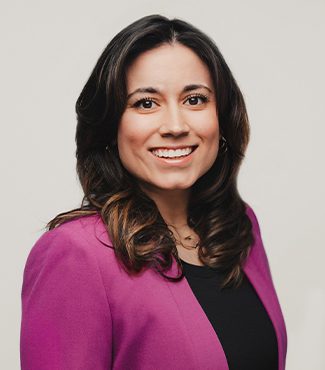 Alex Rippy
National Director of Leasing
Alex (Monreal) Rippy is a seasoned real estate professional with over a decade of experience in the multifamily and student housing industry. She possesses a unique blend of skills in operations, systems, and marketing, and is recognized for her strong leadership abilities and successful track record in leasing. Alex is dedicated to leading top-performing teams and achieving results.
As head of GMH's Leasing, Systems & Integrations departments, Alex has a keen eye for maximizing asset performance while minimizing costs through rate modeling and data analysis. She, alongside her team, drives occupancy through strategic leasing initiatives and impactful marketing campaigns. In her role, she implements efficient system processes optimizing software and AI, fosters valuable market and university relationships, and develops well-regarded property reputations. Her industry knowledge and well-rounded experience makes her an asset to any organization.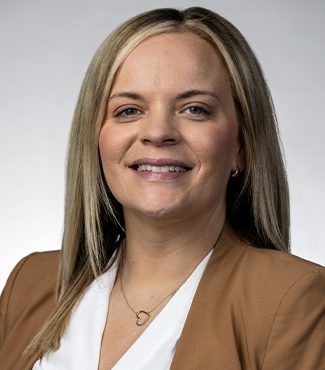 Andrea Piquero
Regional Operations Manager
Andrea Piquero serves as Regional Operations Manager for GMH Communities, overseeing the resident experience and financial performance of the company's conventional multifamily portfolio.
Andrea joined GMH in 2015 as the Resident Services Manager at The Cork Factory, a luxury urban loft redevelopment in Pittsburgh, PA. Three years later she was elevated to General Manager of The Pendleton at Cranberry Woods and oversaw a successful lease-up which resulted in the property's inclusion in the ORA Elite 1%. Seeking a new challenge, she moved to Philadelphia in 2021 to open The Yards at Malvern. There, she guided her property to stabilization within nine months of opening (despite implementing six market rent increases along the way), and in October, The Yards was recognized as one of the top 10 properties in the state by the Pennsylvania Apartment Association. Prior to her promotion to Regional Operations Manager January 2023, Andrea had been preparing to lead The Caswell at Runnymeade, GMH's newest development in Newtown Square, PA.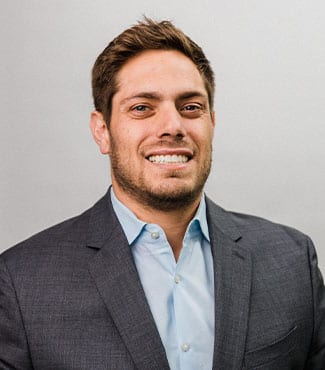 Andrew Taitelman
Tax Manager
Andrew Taitelman serves as GMH's tax manager.  Andrew joined the company in 2019. Prior to joining GMH, he spent 10+ years in public accounting in the tax department. He has had extensive experience in financial, real estate and manufacturing companies and the tax effect on business strategy.  His wide-ranging experience allows him to look at each  business/project with a different perspective.
Andrew received a B.S. in Accounting and Finance from University of Central Florida.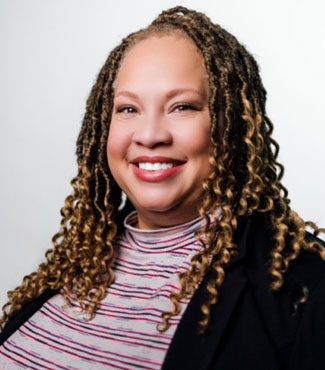 Bianca Mccovy
Director of Training & Development
Bianca McCovy is the Director of Training & Development for GMH Communities.  In her role, Bianca is responsible for managing all staff training and professional development initiatives for our company.  Bianca joined GMH Communities in 2019 as a Regional Operations Manager for the Student Living division overseeing the Western portfolio and transitioned into her current role in 2021.
Bianca has over 10 years of Student Housing experience and began as a Community Assistant while pursuing her graduate degree.  In those years, Bianca has held many on-site titles, and has traveled to and worked in over 15 student housing markets in various Operational and Leasing positions.
Bianca received her Bachelors degree from Northern Arizona University and earned her M.Ed. degree at Arizona State University.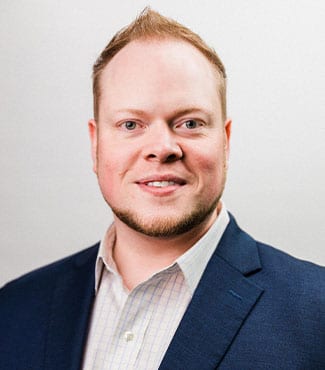 Brad Mawhinney
Vice President of Operations
Brad Mawhinney serves as our Vice President of Operations for the Residential Living and Innovative Living divisions of GMH Communities. Since joining the company in 2014 Brad's passion for cultivating best-in-class assets has been reflected through his strategic approach to marketing, retention, staff development, asset preservation and capital improvements.
Prior to joining GMH Brad spent a decade managing Class A properties for an NMHC Top-5 operator while training new employees across the country. He is a graduate of the NAA's Leadership Lyceum and past president of the Western Pennsylvania Apartment Association. Brad received his Bachelor of Arts in Political Science from Geneva College, and his Certified Apartment Portfolio Supervisor (CAPS) credential in 2018.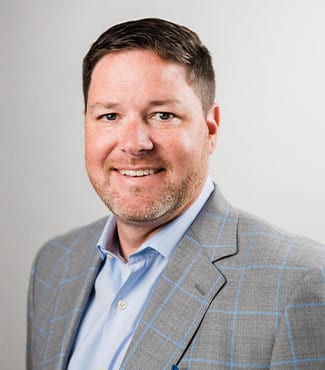 Dusty Smith
Senior Vice President of Construction
Dusty Smith is the Senior Vice President of Construction for GMH Communities. Dusty is responsible for all construction activities from Development Budget pricing to contractor bidding and contract award through the complete construction process.  Since joining GMH in 2004, Dusty has managed a wide array of construction projects including commercial, multifamily, student and military housing. Dusty has managed over $350 million dollars of successful GMH construction projects. since 2004.
Dusty received his bachelor of Business Administration with a concentration in Management from the University of Massachusetts.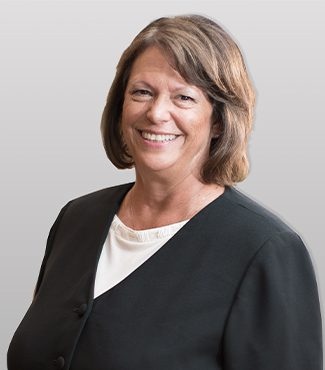 Holly McQueen
Director of Retail
Holly McQueen is the Director of Retail for GMH Communities.  Holly is responsible for the operations of the company's owned multifamily assets and retail component of student housing, as well as 3rd party commercial assets. She joined the company in 2001 and opened our Jacksonville, FL office. With over 25 years experience, Holly has managed a number of our multifamily properties totaling over 1,400 units with another 200 under development.
Holly is a member of the National Apartment Association (NAA), and Rotary International.
Holly received her Bachelor's of Science in Real Estate from Florida Atlantic University.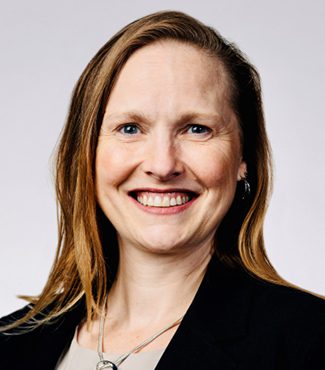 Jessica Evers
Director of Systems & Integration
Jessica Evers serves as Director of Systems & Integration at GMH Communities. Jessica works closely with Operations, Leasing, & Accounting while managing, maintaining, and further developing all facets of our resident management systems, with a primary focus on Entrata. Jessica has leveraged her well-rounded skill set while using technology to improve on the user experience, implement new software systems, and develop best practices.
Prior to joining GMH Communities, Jessica spent 16 years with Asset Living. During this time she learned all facets of Student Housing from Site Operations to Training, Accounting to IT, Budgeting to Leasing. Jessica took all this knowledge to help develop a software system that can accommodate the unique components of Student Housing. She served the organization in a variety of roles including Systems Administration, Transitions, & Project Management, ending her tenure at Asset Living as Asst. Vice President of Systems.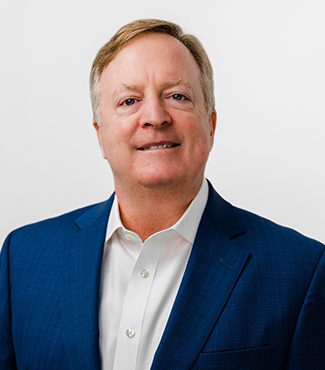 Michael Devine
SVP of Acquisitions & Development
Mike Devine is Senior Vice President of Acquisitions and Development for GMH Communities and is responsible for the company's acquisitions and growth for New Development projects across the company's 3 residential verticals: Student Living, market rate Residential Living, and Innovative Living, which is focused on housing for Life Sciences and Medical Centers.
Mike has been with GMH since 2017. First, as an integral part of the founding of a $400 Million Joint Venture between GMH Communities and Wexford Science & Technology. This JV started the 3rd vertical for GMH known as Innovated Living housing under the ANOVA Brand. Innovative Living is the collision between student and market-rate apartment housing serving the Life Sciences and Medical Center communities across the country. Innovative Living focuses on providing smart tech apartments, amenities and services to graduate students, young professionals, scientists, researchers, entrepreneurs, nurses, doctors, and technicians working in life sciences clusters, Wexford's Knowledge Communities, and medical centers. Notable projects include River House, 174 units in Providence, RI; ANOVA @ uCity Square, 461 units in Philadelphia, PA; ANOVA @ Aggie Square, 190 units in the UC Davis Medical Campus Sacramento, CA, and ANOVA @ the Pearl, 410 units in Charlotte, NC.
Prior to GMH, Mike worked in the Life Sciences industry for Wexford Science & Technology and BioMed Realty, where he was responsible for the acquisitions, development, leasing, and asset management for 5.6 million SF of Life Sciences real estate. He also worked in the Multifamily industry for O'Neill Properties Group, where he was responsible for the acquisitions, development, leasing, and asset management of over 3000 Multifamily residences.
Mike received his Bachelor of Science in Civil Engineering from the University of Delaware and a Master of Business Administration with a concentration in Finance from Villanova University.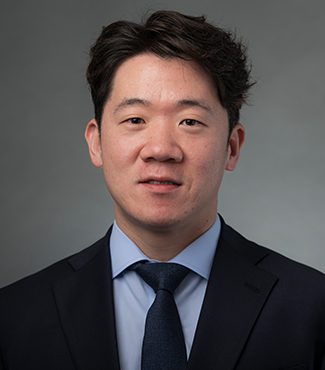 Nick Lee
Chief Acquisitions Officer
Nick is the Chief Acquisitions Officer for GMH Communities and oversees the strategic acquisitions and development of residential properties across the United States, spanning the student housing, conventional and life sciences sectors. Nick comes to GMH Communities with 10 years' experience in the real estate sector of acquisitions and asset management. Prior to his new role, Nick spent six years at Blue Vista Capital Management where he was promoted three times, most recently serving as Senior Vice President. He also spent time with Deloitte and Inland Private Capital Corporation.
Nick earned an MBA from the Booth School of Business at the University of Chicago, a Master of Accounting from the University of Michigan, and a bachelor's from Michigan State University.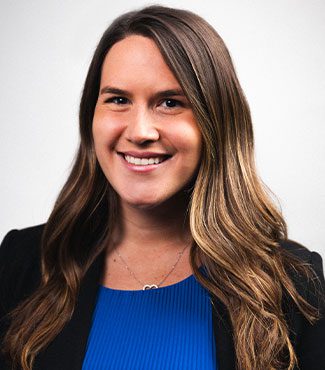 Rachel Notowich
Director of Marketing and Communications
Rachel Notowich is the Director of Marketing & Communications for GMH Communities. In her role, Rachel is responsible for the development of the GMH brand and creating a sustainable marketing strategy that drives lead generation and client engagement amid our communities and company verticals.
Rachel joins GMH from the lifestyle hospitality industry with extensive experience in digital marketing, social media, partnerships, multi touchpoint distribution, web/mobile design and development, e-commerce, and brand strategy.
Rachel earned her dual certification in Hospitality Digital Marketing from the Hospitality Sales & Marketing Association International (HSMAI) and Cornell University. Rachel received a Bachelor of Arts in Journalism and Public Relations from Indiana University.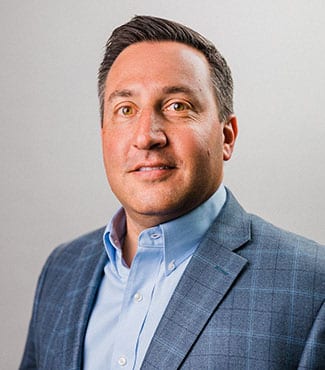 Rand Ginsburg
Chief Operating Officer
Rand Ginsburg is the Chief Operating Officer for GMH Communities. In this role, Rand is responsible for the management and leasing of the company's national multifamily and student housing portfolio. Rand brings an owner-operator, equity perspective to the disciplines of property management with a core focus on enhancing asset value and maximizing return on investments. Since joining GMH in 2001, Rand continues to implement best practices and innovative strategies that incorporate our corporate culture as well as deliver exceptional service to our residents and clients.
Rand is an active member of the National Apartment Association (NAA), Institute of Real Estate Managements (IREM) and International Council of Shopping Centers (ICSC) and Building Owners and Managers Association (BOMA).
Rand received his Bachelors of Business Administration with a concentration in Finance and International Business from the University of Delaware.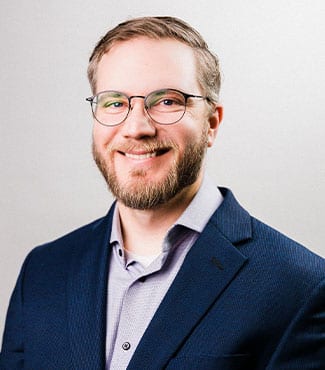 Rob Heidel
Vice President of Operations
Robert Heidel serves as our Vice President of Operations for the Student Living division of GMH Communities. Rob started his student housing career as a Community Assistant in 2010, while pursuing his undergraduate degree, and joined GMH in 2018 as a Regional Manager. Through new acquisitions and internally developed sites, Rob has been instrumental in seeing our Student Living portfolio grow from a handful of properties to the nationwide portfolio we have today.
Rob received his Bachelor of Applied Arts in Broadcast and Cinematic Arts from Central Michigan University, and is a proud veteran of the United States Coast Guard.
Robert DiGiuseppe, CPA
Chief Financial Officer/ Executive Vice President
Robert DiGiuseppe is the Executive Vice President of Finance for GMH Communities. Bob is responsible for overseeing the finance, accounting, cash management and all business support functions. Bob belongs to the American Institute of Certified Public Accountants and the Pennsylvania Institute of Certified Public Accountants. Bob joined GMH in 1992.
Bob received his Bachelor of Science in Accounting from Drexel University and his CPA.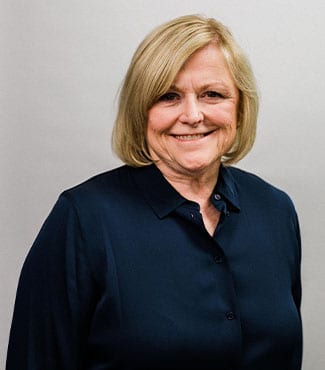 Rosemary Phillips
SVP, Chief People Officer
Rosemary Phillips serves as our SVP, Chief People Officer responsible for all human resources activities across our companies including talent management, organizational development, benefits administration and employee relations.
Rosemary has over 30 years of experience in leadership positions of increasing scope and responsibility including global retailer, Toys R Us and Healthcare for ARAMARK.  Rosemary worked for GMH Communities Trust from 2006 to 2008 as the VP of Human Resources  and joined Balfour Beatty Investments in 2008 where she served as Senior Vice President for North America for six years. Since 2016, Rosemary has worked with Johns Hopkins Center for Talented Youth working with senior leadership on organizational design and change management initiatives.
Rosemary earned her Bachelor of Science in Business Management , holds the Senior Professional in Human Resources (SPHR) since 2006 and Society for Human Resources Management (SHRM) SCP credentials since 2015 and earned a Certificate in Human Resources Management from Villanova University.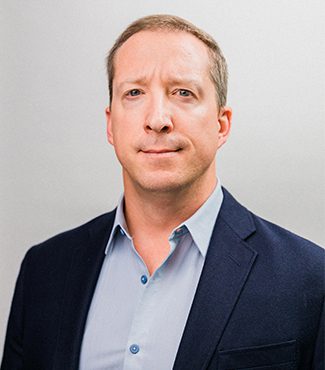 Shaun Gallagher
Vice President, Development
Shaun Gallagher is a Vice President of Development for GMH Communities. Shaun is responsible for development activities ranging from due diligence, transaction, entitlements, design, pre-construction, and permitting. Since joining GMH in 2008, Shaun has worked on a variety of successful commercial, hospitality, and multifamily housing projects, amassing over $805 million dollars.
Shaun received his Bachelor of Arts in Business Economics from Brown University.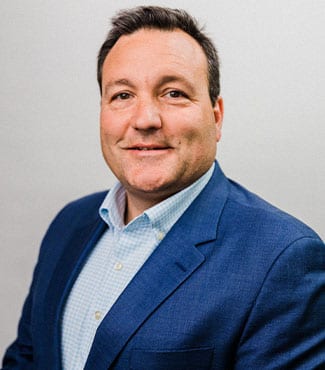 Stephen Behrle Jr.
Chief Development Officer
Stephen Behrle, Jr. is the Chief Development Officer for GMH Communities.  Steve is responsible for leading and executing the Company's strategic development goals throughout the United States.  Additionally, Steve is responsible for overseeing all aspects of the development process including land acquisition, underwriting, entitlements, design, and construction.  Steve brings over 25 years of commercial real estate experience to his current role at GMH.  Since joining GMH in 2000, Steve has overseen the acquisition and development of over $2 billion of residential and commercial properties.
Steve received his Bachelor of Science in Real Estate from Pennsylvania  State University.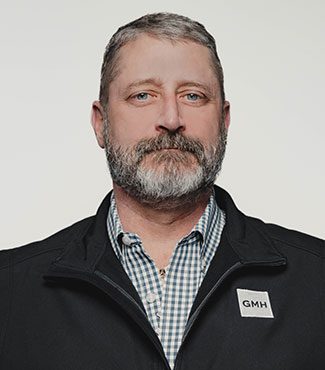 Wes Parry
Director of Facilities
Wes Parry is the Director of Facilities for GMH Communities. He comes to GMH after multiple years in the hospitality industry. He is a 21.5 year Army veteran, spending the bulk of his career jumping out of planes. He has a Bachelor's Degree in Business from the university of South Dakota, and an MBA from Waynesburg university.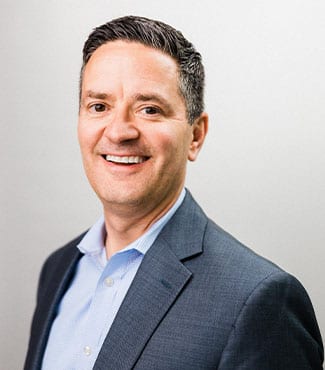 William Quinn Jr., CPA
Senior Vice President of Accounting
William Quinn is the Senior Vice President of Accounting for GMH Communities. Bill is responsible for overseeing the finance, accounting, and cash management for all Capital Partner entities. Bill belongs to the American Institute of Certified Public Accountants and the Pennsylvania Institute of Certified Public Accountants. Bill joined GMH in 1997.
Bill received his Bachelor of Science in Accounting from Temple University and his CPA in 1998.